Slab Sawing
Fraser Valley Cutting & Coring Ltd Services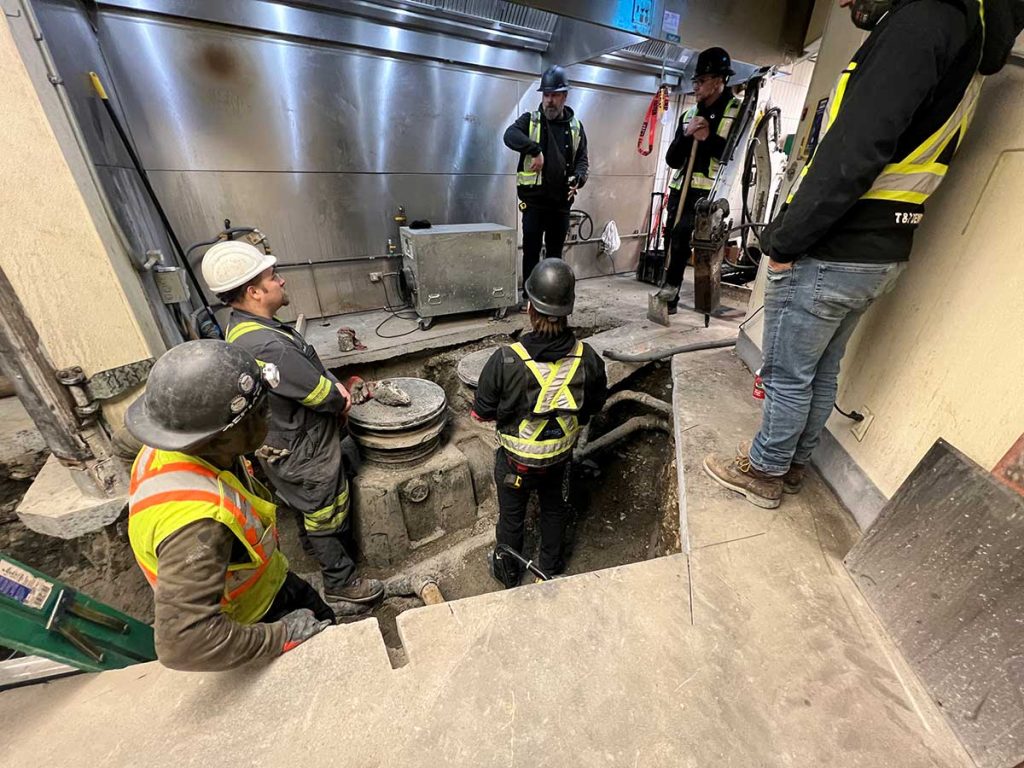 Slab Sawing Services
Slab sawing is the process of dissecting the concrete surface to create an even plane. We use this to level rough pavements, lay underground pipes and wires, create control joints, and others. We typically use a powerful walk-behind machine featuring a diamond blade specifically designed to cut on concrete and any hardened surface.
Most slabs saw machines are powered by diesel, electric, hydraulic, hi-cycle, and gas. They can cut two-foot thick slabs while optimizing the safety of the worker.
Who Are We
Fraser Valley Cutting & Curing Ltd. offers a cost-efficient way to cut concrete. We have very professional technicians whose skills and experience are matched by a few. More than anything, they are team workers who will work with you to follow your timelines while delivering 100% customer satisfaction.
Our slab sawing techniques are very efficient, quiet, and precise. The procedure is definitely more accurate and less stressful than using a jackhammer.
Apart from slab sawing, we also provide wall sawing and core drilling services for various industries at competitive prices. You will work directly with the owners for a more personalized approach.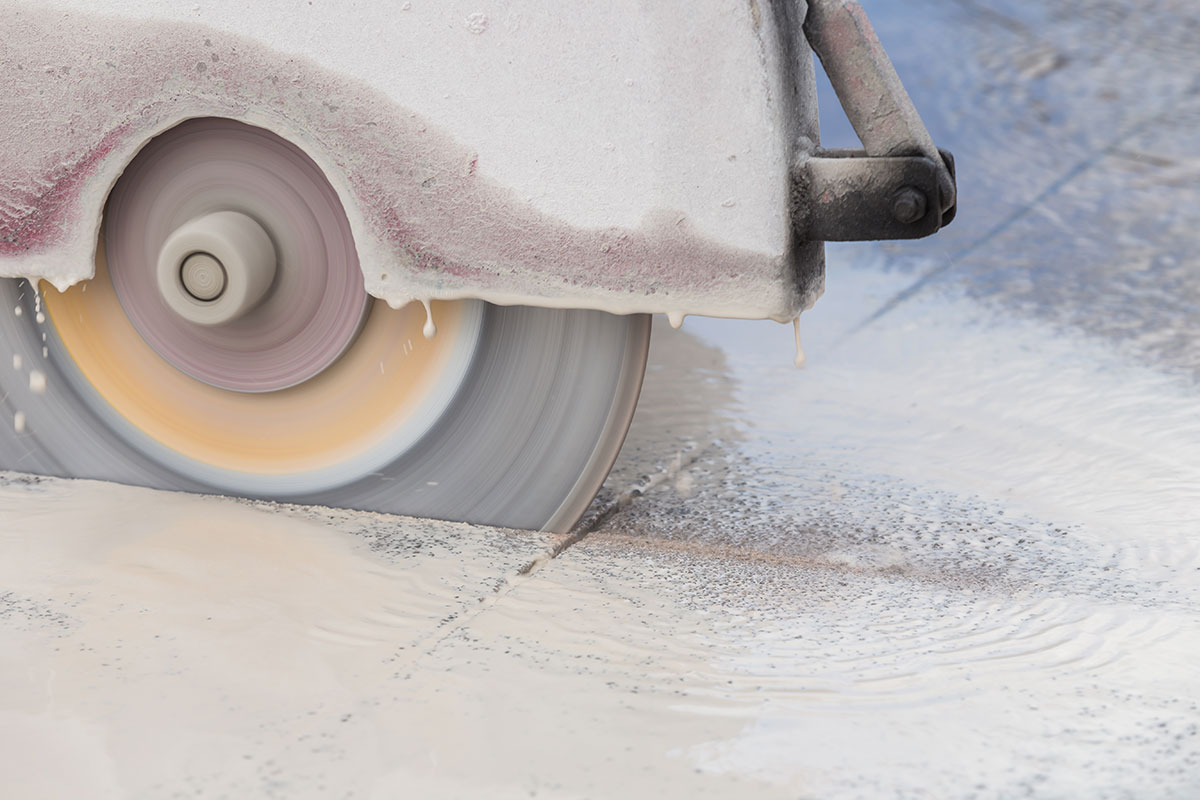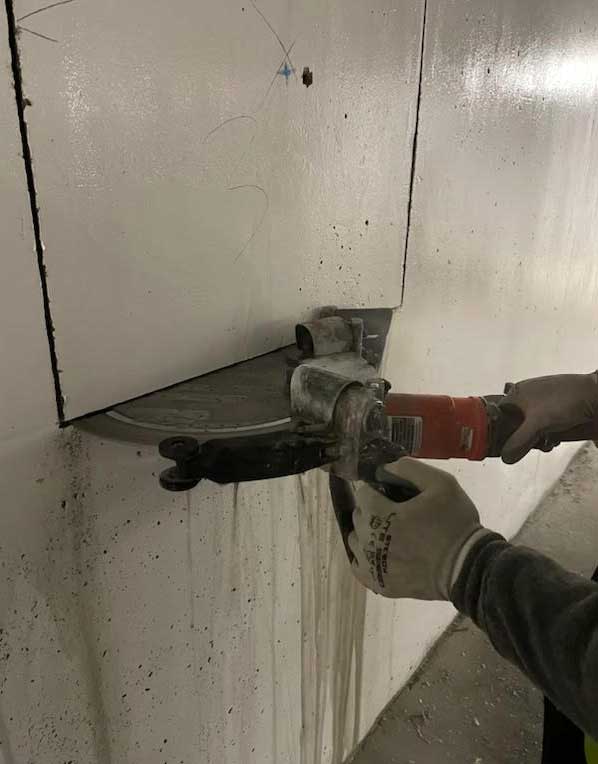 When Do We Come In
After receiving your call, we will immediately send a team to your location to conduct an ocular inspection. The initial analysis is crucial to determining the type of equipment we bring and the saw cuts we will recommend. A critical factor is the hardness of concrete.
Slab sawing requires perfect timing. Coming in too early will cause raveling, which leaves weakened and jagged edges along the cut. Meanwhile, if we cut too late, it will trigger cracks during the curing process. Of course, weather conditions will also impact our timeline.
So, our technicians perform slab sawing when the concrete achieves adequate strength before the internal cracking starts.
Slab sawing is a precise process. We approach any job with surgical precision because a tiny mistake can have disastrous consequences.
For instance, if the workers will commit the following mistakes:
Cutting concrete at high speeds
Pushing the diamond blade with too much pressure
Choosing the wrong saw blade
Choosing a saw with a bowed spindle
These seemingly harmless decisions will result in joint raveling and equipment wear and tear.
Where Can You Find Slaw Sawing Experts
Fraser Valley Cutting & Curing Ltd. has its main headquarters in Langley township. However, we also service the following areas:
Aldergrove
Brookswood
Fern Ridge
Forest Knolls
Fort Langley
Milner
Murrayville
Walnut Grove
Willoughby.
If you don't find your location on the list, we urge you to call our hotline or email us to determine if we can send a team to work on your project. Our friendly staff will promptly respond to your query and schedule a site visit as soon as possible.
When you work with Fraser Valley, you can expect complete transparency of our costs and process. We will answer all your questions to quell your doubts.
Our track record speaks for itself. We have worked on large constructions, residential units, government projects, industrial complexes, warehouses, and other industries.
In fact, we are so confident about our work that we will introduce you to our current and previous clients so you can verify our claims.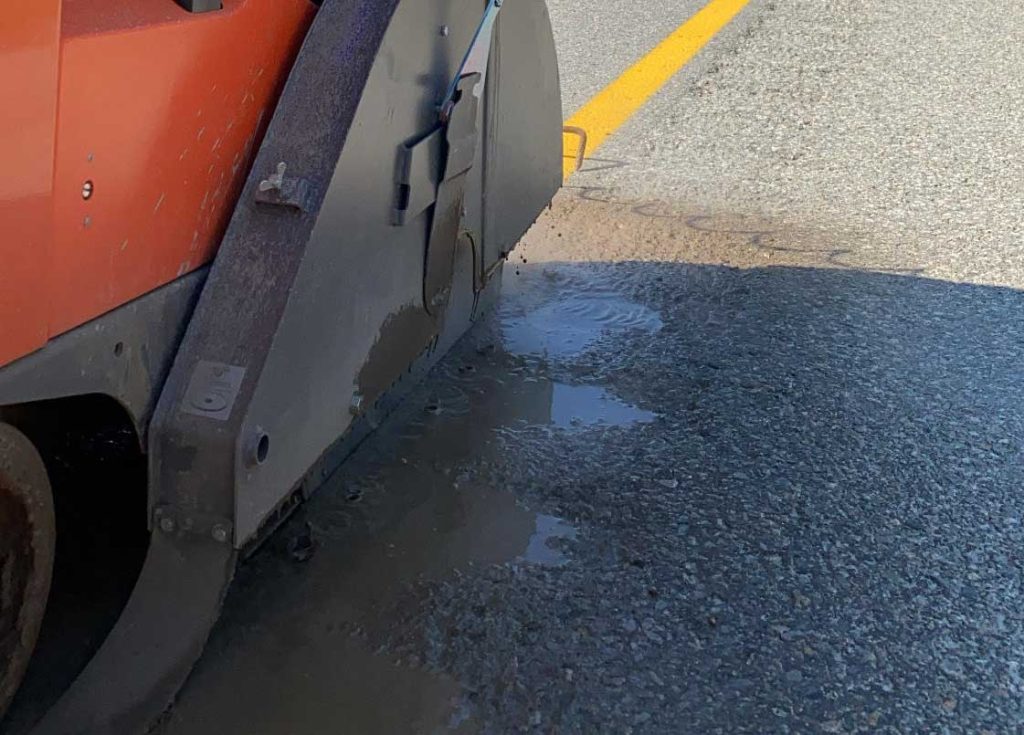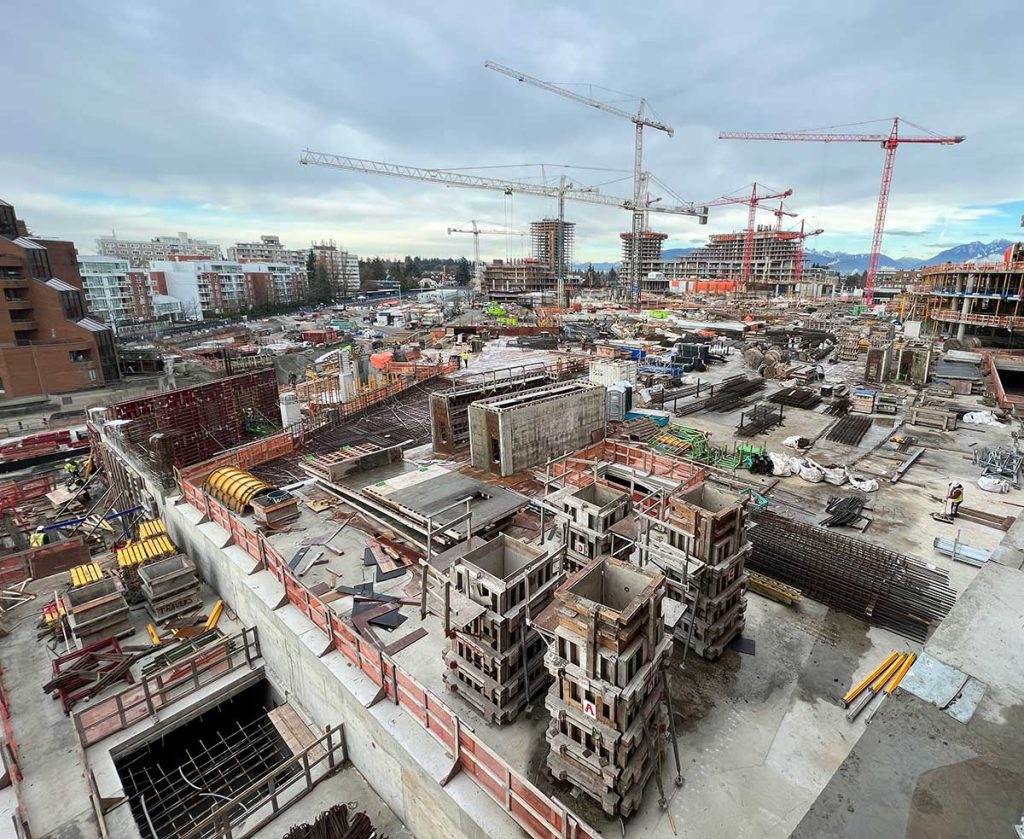 Contact Us for Your Concrete Slab Sawing Needs
We are a proud family business with deep roots in the community. We started this business to offer cost-effective solutions to help small businesses in our area. Over the years, we managed to grow our business by maintaining our integrity, professionalism, and our goal of delivering consistently high-quality results. Contact 604 803 CORE (2673) or email us at info@fvcutting.com for your slab sawing needs. If you call us today, we will provide you with a free price estimate of our services.
Testimonials
Why People are Choosing us
"I needed to get my driveway completely redone. A friend referred these guys. Their quote was very reasonable. Kyle and Thomas came and tore up it nice and quick. Their work was clean and they were super professional. Would definitely continue to recommend them."
"Working with Fraser Valley for past few years, Kyle and Thomas are always great! Hard job, big job, small job they will always come for us no matter what and finishing is always PERFECT! I wouldn't use anyone else."
"Kyle and Thomas are very knowledgeable about concrete cutting and coring and understand the ins and outs of the trade. Both individuals are very professional and as such I highly recommend their services."