Concrete Core Drilling
Fraser Valley Cutting & Coring Ltd Services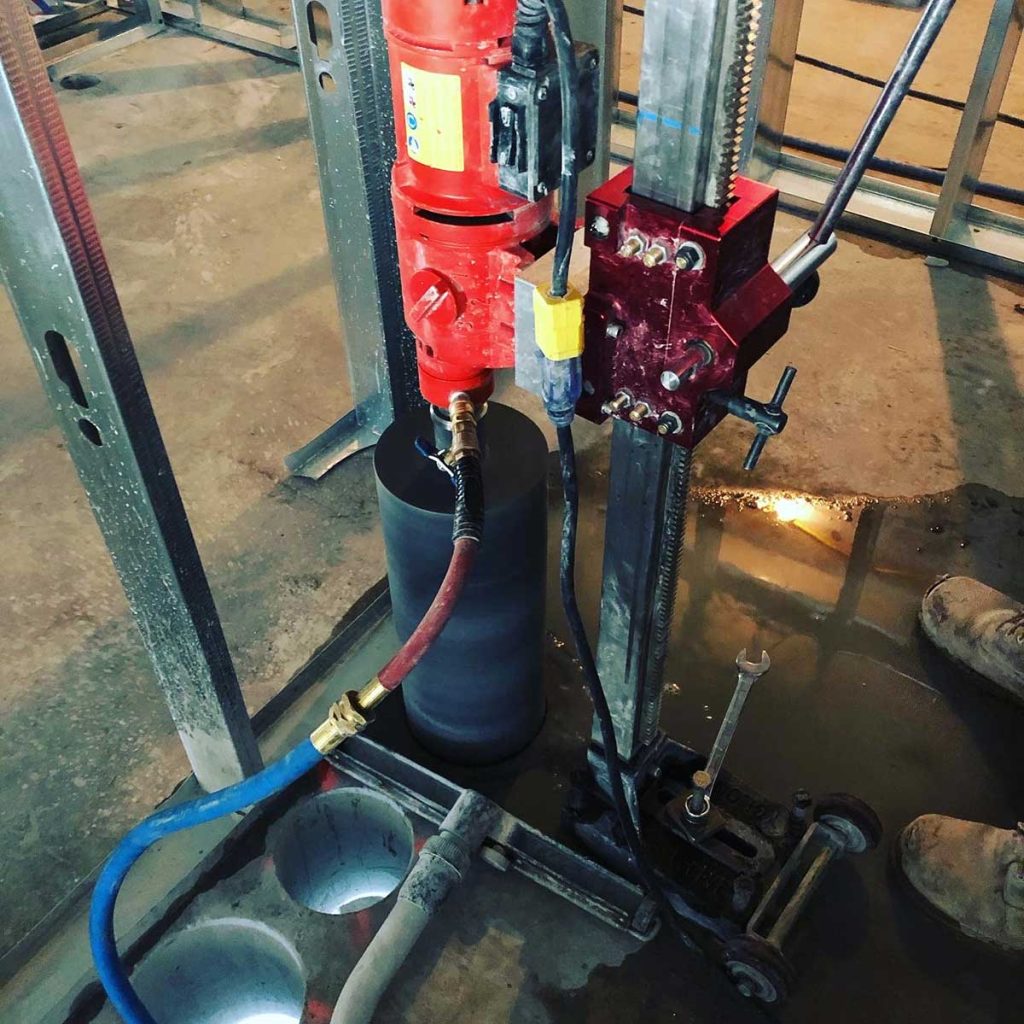 Concrete core drilling is a precise process of perforating walls or floors. The task requires specialized cutting tools to dig a hole into hardened surfaces for various purposes. But, of course, accommodating electrical wires, phone lines, plumbing pipes, and others are the most common goals of our services.
Fraser Valley is Langley township's leading residential and commercial concrete core drilling specialist. So, we operate around Aldergrove, Brookswood, Fern Ridge, Forest Knolls, Fort Langley, Milner, Murrayville, Walnut Grove, and Willoughby.
However, depending on the requirements, we can also deploy a team to nearby cities and towns if you need specially designed projects.
We equipped our trained technicians with cutting-edge tools and modern equipment for superior customer satisfaction delivery. Their years of combined experience also ensure they can find a creative solution regardless of the challenges they encounter on the job.
Our Fraser Valley team has experience in concrete core drilling for the following:
Cabling
Plumbing
Runway lighting
Culverts
Manholes
Drainage
Rebar tie-ins
Dowel bar drilling
Recessed lighting
HVAC ductwork and piping
Nuclear decommissioning
Our specialists can also carve a sample of cylindrical material or a "core" for concrete testing purposes.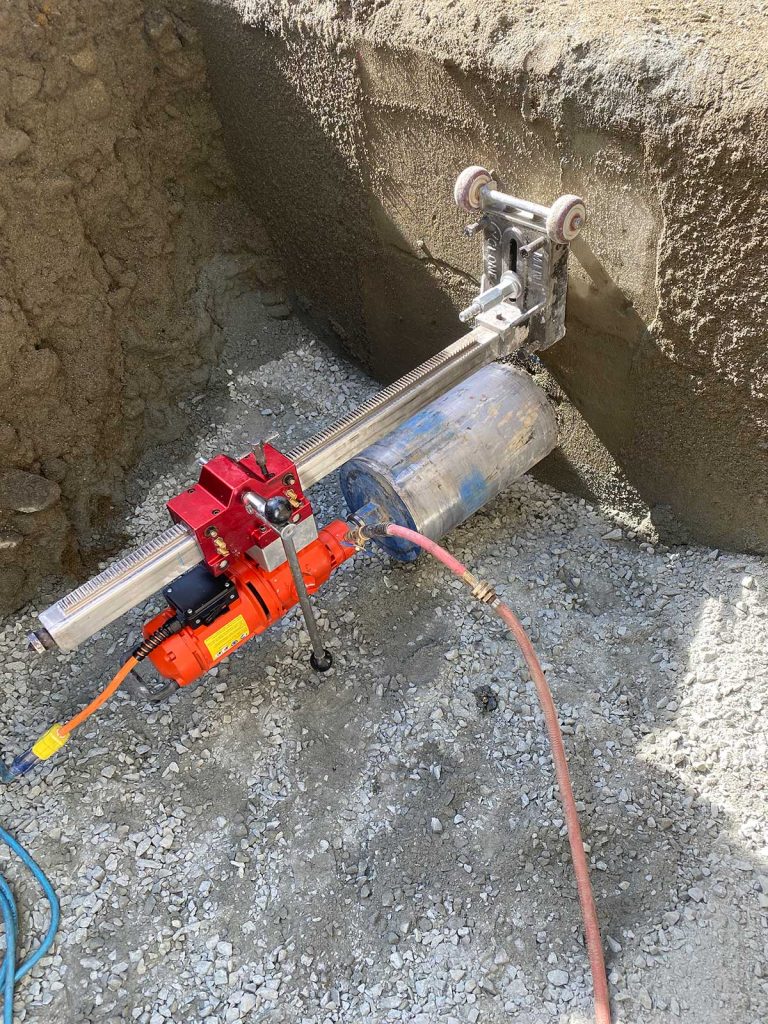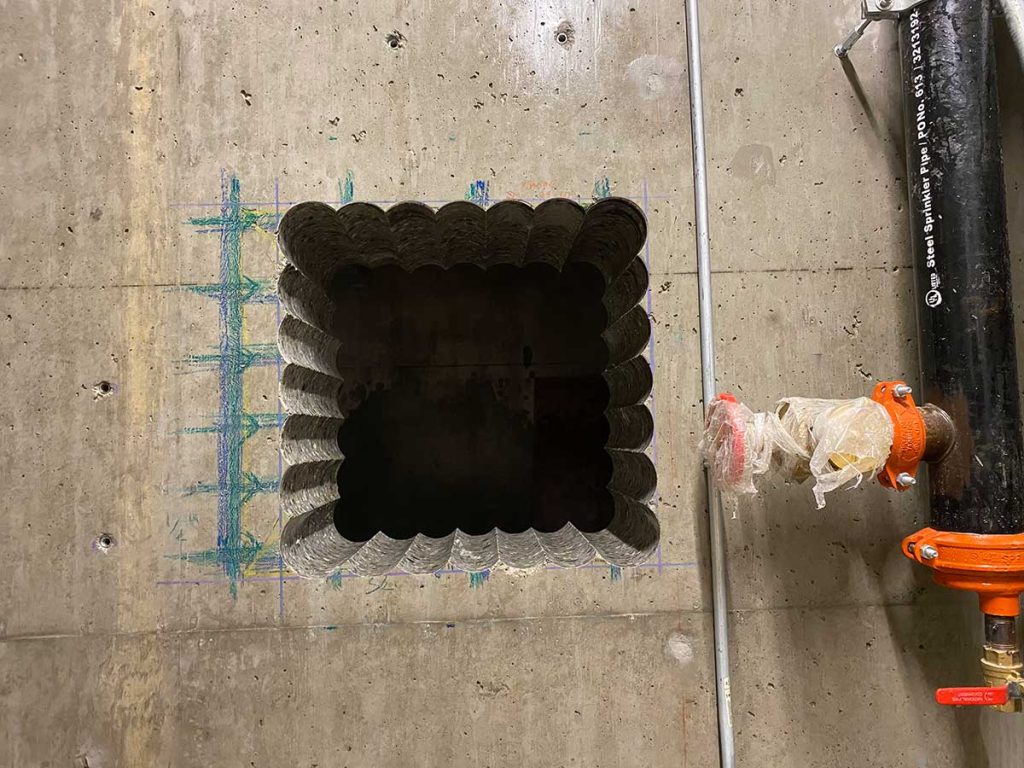 All Types of Concrete
We work with walls, floor slabs, roads, and other hardened surfaces. Of course, no concrete is the same, so our task begins with an assessment. Our team has drilled on various types of concrete, such as:
Standard Strength
Reinforced
Lightweight
Stamped
Precast
High-density
Each one requires a unique approach so we don't cause damage to the areas surrounding the hole. Concrete core drilling is highly specialized and requires experience and expertise to bore a hole quickly and efficiently without compromising the building's structural integrity.
Why Work With Us
Fraser Valley Cutting & Coring Ltd is a locally owned family business. We are a small team that offers personalized service, which means you will deal directly with the owners.
When you work with our team, you can expect the following:
Professionalism — We teach our team to be courteous and honest and to dress the part. We perform a job in compliance with our company ethics and industry regulatory standards. We show up on time and don't spend a minute longer on your property than necessary.
Efficiency — We invested in state-of-the-art equipment to finish the job efficiently and quickly. We have various diamond-core bits, allowing for high flexibility and maneuverability even for complex projects. But tools only make up half of the story. Our primary asset is our proficient technicians, who know how to optimize the machinery for maximum results.
Flexibility — Our team's experience and proficiency—coupled with cutting-edge tools—allow them to be highly agile. We can deploy on the scene even at short notice and finish the job within your timelines.
Competitive pricing — We managed to maintain a low overhead through effective management. So, we pass on these savings to our customers and keep our prices affordable.
Since we are a family-owned business, we treat each job as more than a task. Our primary goal is to build a relationship with each of our clients to promote a long-term partnership. We hope to be the first on your speed dial for your core drilling or cutting requirements in the future.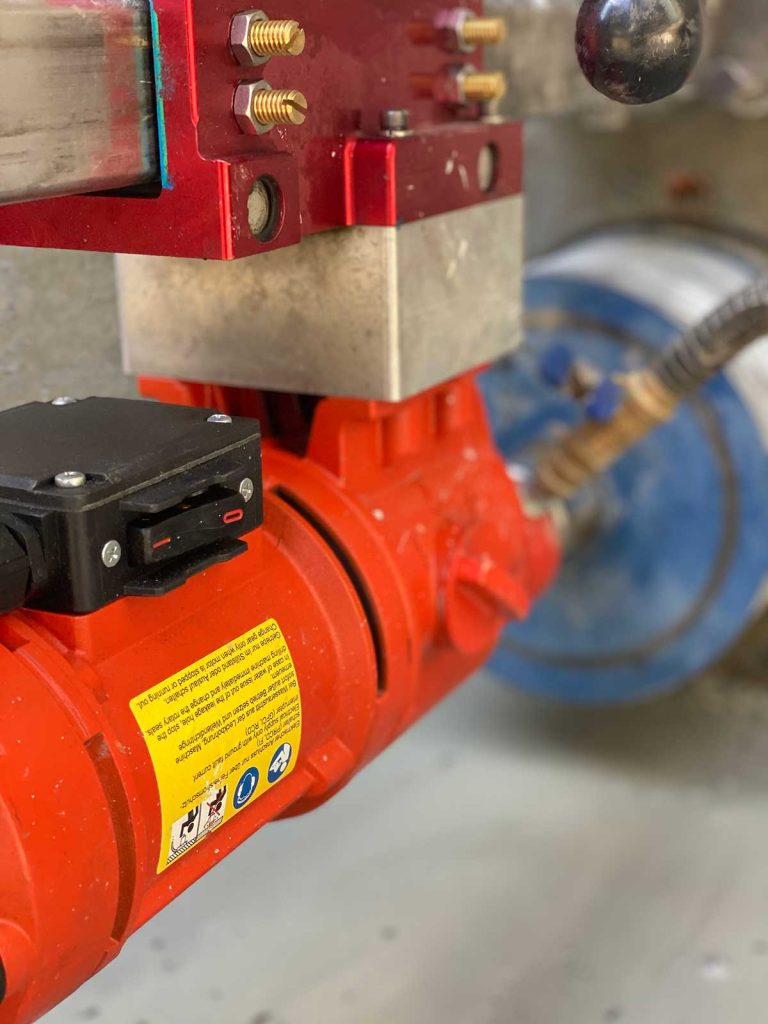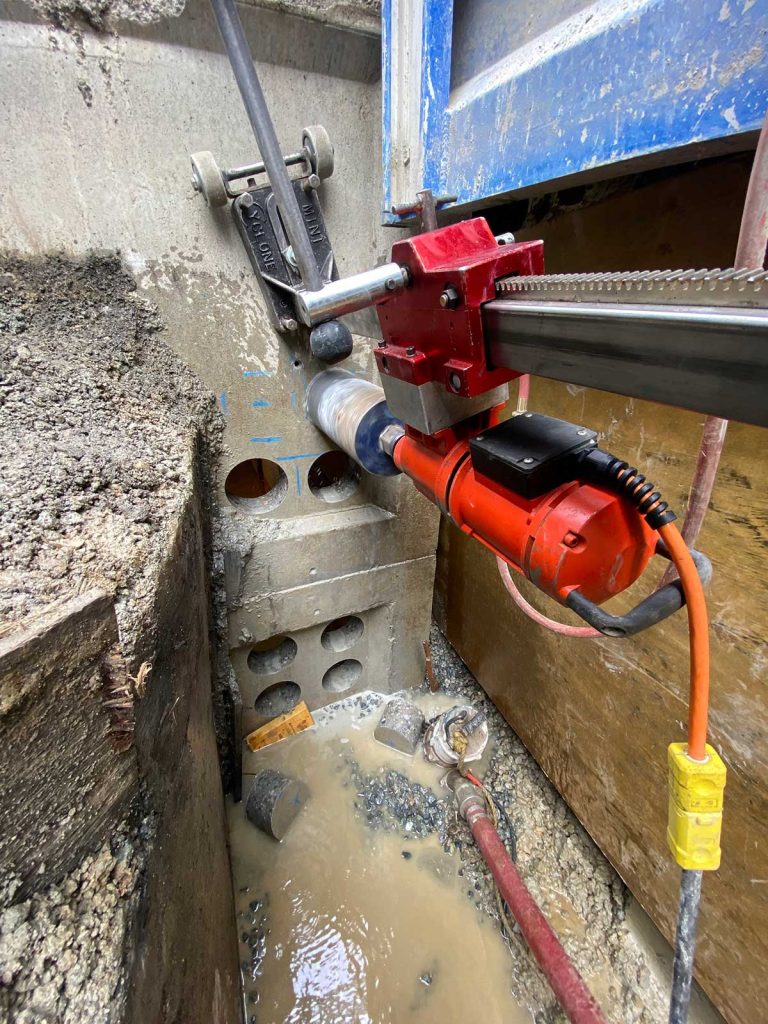 Contact Us for Your Concrete Core Drilling Needs
Fraser Valley is your only solution if you have a short timeline and require concrete core drilling services quickly. Call 604 803 CORE (2673) or email us at info@fvcutting.com so we can schedule a visit to your area immediately. Our team needs to conduct an onsite evaluation to determine the type of concrete and recommend the appropriate approach for optimum success. Call us today, and we will give you a free price estimate of our services.
Testimonials
Why People are Choosing us
"I needed to get my driveway completely redone. A friend referred these guys. Their quote was very reasonable. Kyle and Thomas came and tore up it nice and quick. Their work was clean and they were super professional. Would definitely continue to recommend them."
"Working with Fraser Valley for past few years, Kyle and Thomas are always great! Hard job, big job, small job they will always come for us no matter what and finishing is always PERFECT! I wouldn't use anyone else."
"Kyle and Thomas are very knowledgeable about concrete cutting and coring and understand the ins and outs of the trade. Both individuals are very professional and as such I highly recommend their services."