GPR Scanning
Fraser Valley Cutting & Coring Ltd Services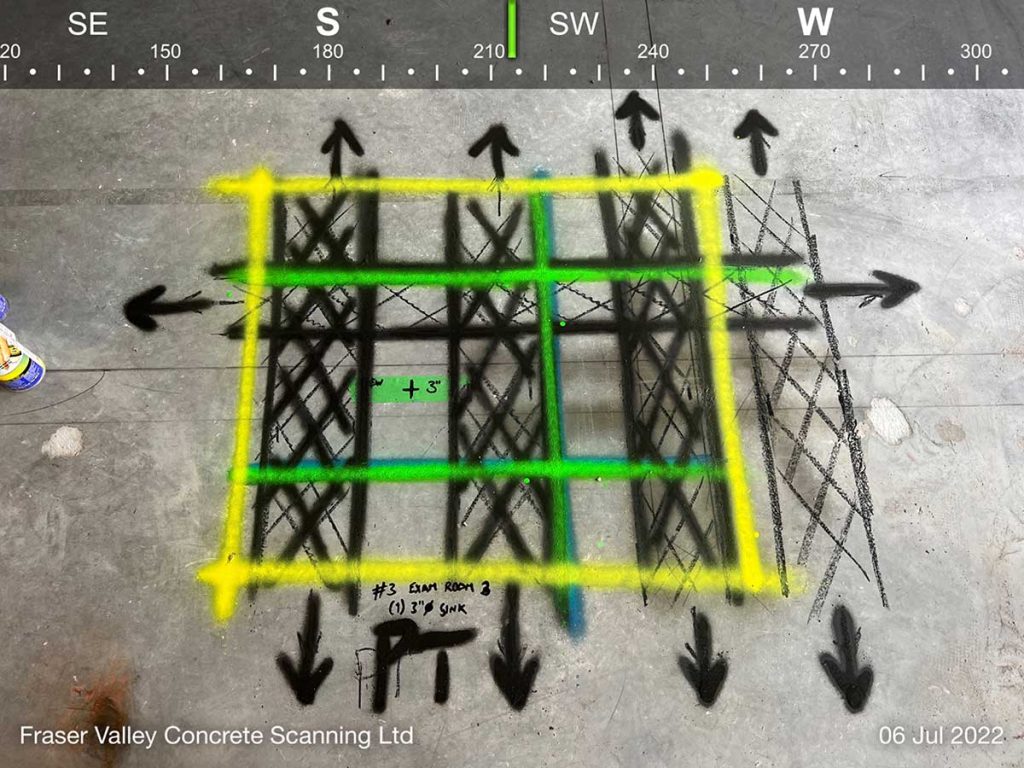 GPR scanning is a non-invasive method of detecting embedded materials underneath poured concrete. Our high-tech electromagnetic equipment can identify reinforced steel, PVC pipes, electrical wires, pre-stressed and post-tension cables, and other foreign objects. We also use this method before core drilling to ensure no obstructions.
The best part is that you don't have to cut or tear down any surface to make this discovery. As a result, you save time and resources because our expert technicians are the best at their jobs and can finish an assignment swiftly and efficiently.
Advantages of Our GPR Scanning Services
Hiring Fraser Valley Cutting & Curing Ltd. for your project will yield the following advantages:
GPR scanning is quiet so you won't suffer noise pollution from a jackhammer or electric saw machine.
You will get real-time results. We will have a report in no time, so your project won't suffer undue delays.
You don't need to implement a buffer zone, unlike when you use electric cutting tools or a jackhammer.
Since the equipment is highly mobile, we can scan as wide an area as you want.
You save a lot of money since we won't tear down any concrete surface to find out what's underneath.
Finally, the GPR scanning device emits no radiation, so it's safe around children and pets.
GPR scanning will take little time or may last hours. The duration depends on the area's size and the task's complexity.
For instance, we can finish scanning the area in as little as ten minutes for core drilling purposes.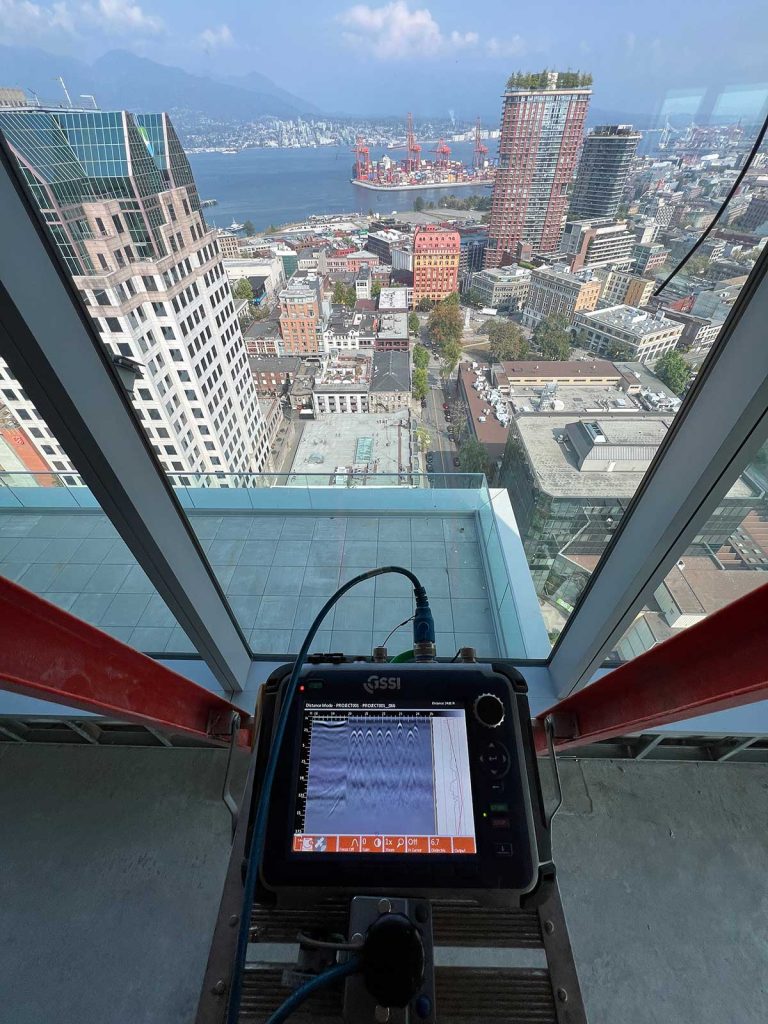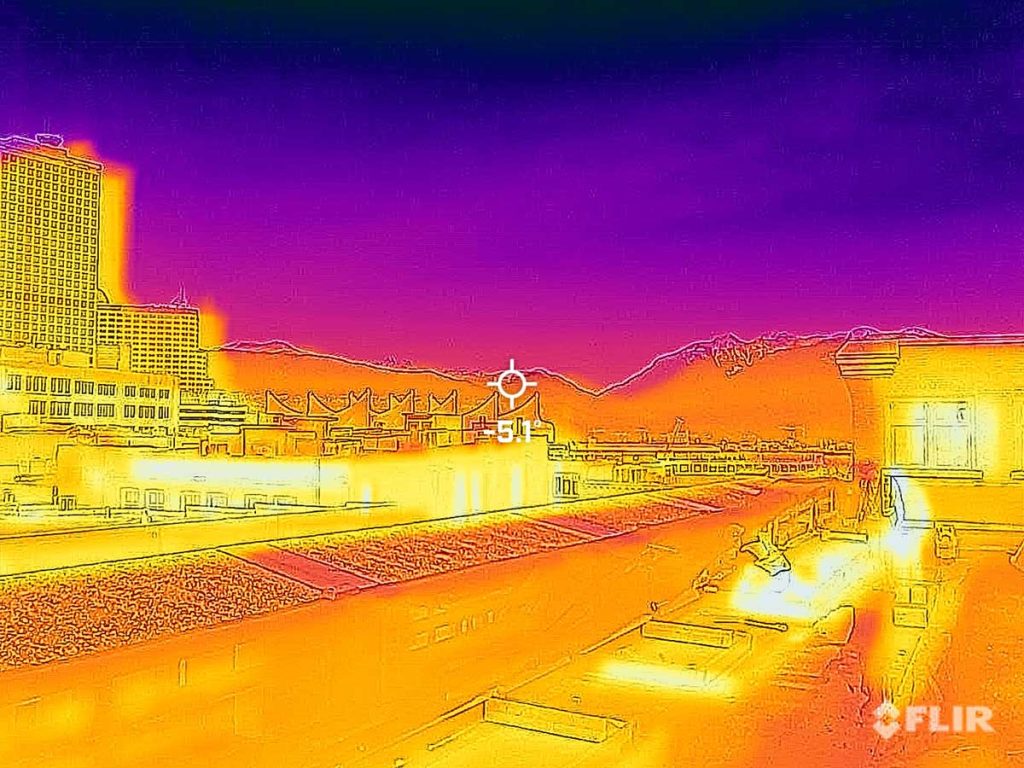 Who We Are
Fraser Valley Cutting & Curing Ltd. is a family-owned business that offers GPR scanning, core drilling, saw cutting or slab cutting services. We leverage our experience and cutting-edge tools to deliver 100% customer satisfaction consistently.
You can find our company headquarters in Langley township. However, we are mobile enough to provide services to the following neighborhoods.
Aldergrove
Brookswood
Fern Ridge
Forest Knolls
Fort Langley
Milner
Murrayville
Walnut Grove
Willoughby.
We highly encourage you to call our hotline or shoot us an email if you can't find your location from the list above. Our staff will be completely transparent if we can service your area.
Our GPR technicians
Our technicians comply with the strictest standards for subsurface investigation methodology. The SIM is used for concrete scanning or locating underground utilities. For example, workers must finish at least eight hours of training and 60 hours of practical experience using the GPR scanning equipment.
Of course, our technicians easily surpass those minimum standards. Moreover, we still require them to undergo even more training to update their knowledge and enhance their skills. This way, they can accurately interpret the results and consistently compete with the best in the industry.
Fraser Valley also offers same-day service for rush projects. If you call early, we will send a team to your location within the hour so that you prevent further delays on your project.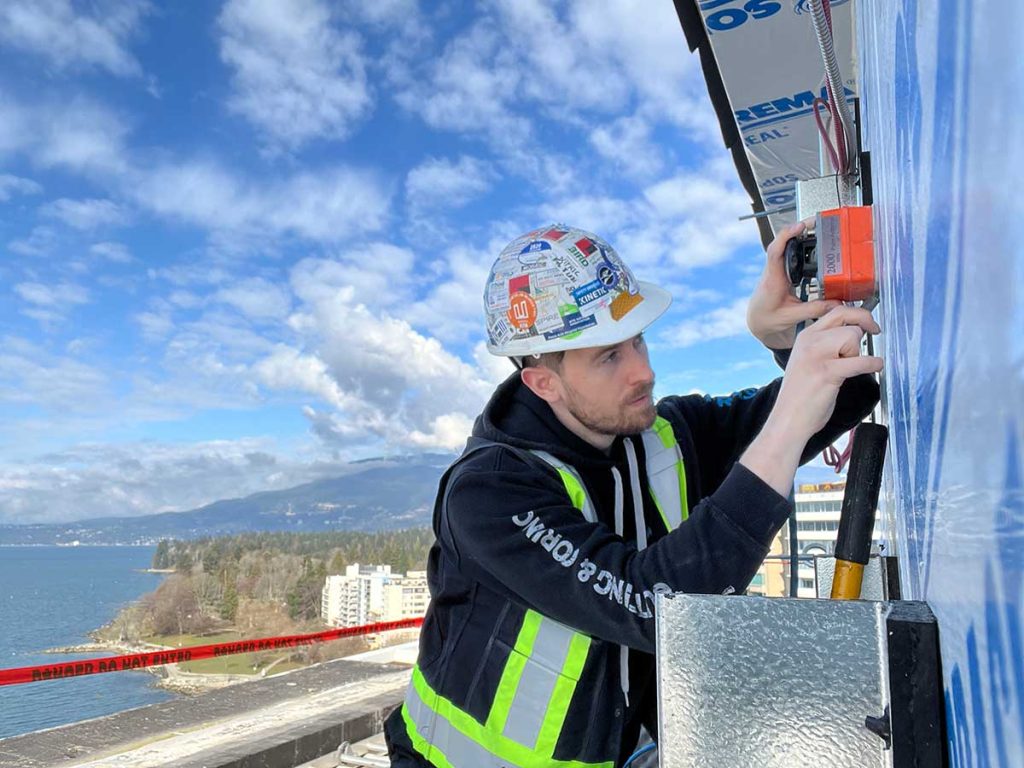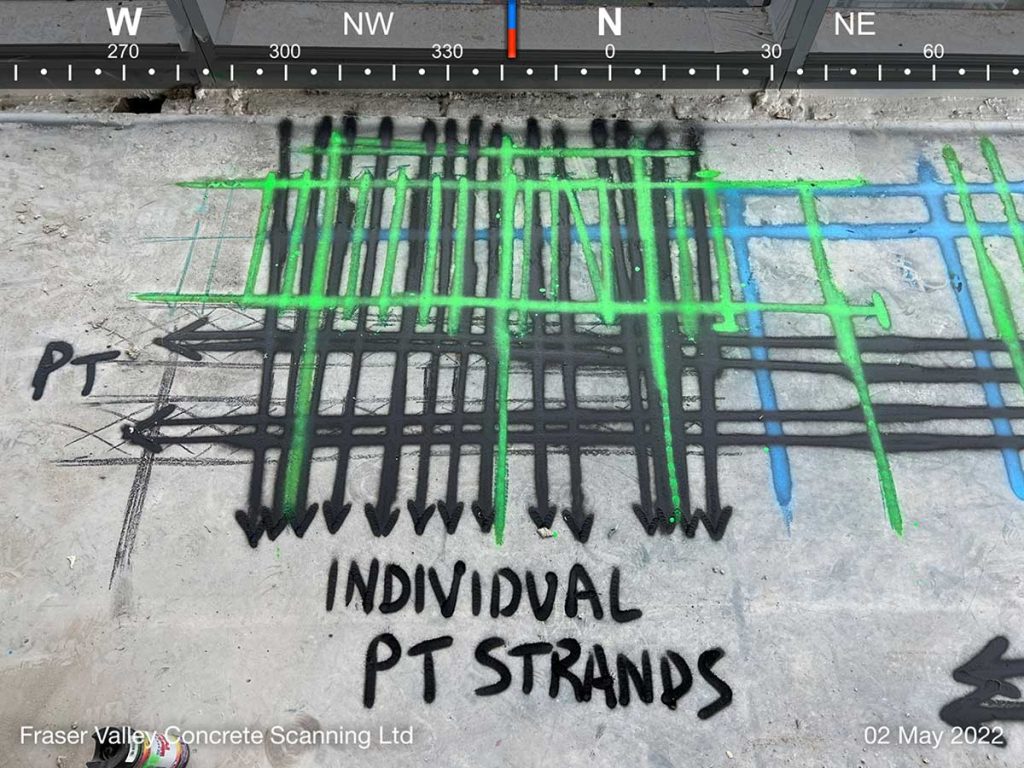 Contact Us for Your Concrete Wall Sawing Needs
Fraser Valley Cutting & Coring Ltd. is a homegrown business with deep roots in the community. Thanks to your support, our family of workers and technicians has grown. In this regard, we would like to give back by offering unparalleled services at competitive prices. So, high-quality results must not necessarily command exorbitant costs.
Call 604 803 CORE (2673) or email us at info@fvcutting.com so that we can tell you more about our services. We can also schedule an onsite visit as soon as possible and at your most convenient time. The ocular inspection is essential in determining the type of GPR scanning service you need. If you contact our staff today, you will get a free estimate of our packages.
Testimonials
Why People are Choosing us
"I needed to get my driveway completely redone. A friend referred these guys. Their quote was very reasonable. Kyle and Thomas came and tore up it nice and quick. Their work was clean and they were super professional. Would definitely continue to recommend them."
"Working with Fraser Valley for past few years, Kyle and Thomas are always great! Hard job, big job, small job they will always come for us no matter what and finishing is always PERFECT! I wouldn't use anyone else."
"Kyle and Thomas are very knowledgeable about concrete cutting and coring and understand the ins and outs of the trade. Both individuals are very professional and as such I highly recommend their services."